Cable Knit Jumper 'Aberdeen' V-Neck Fisherman - Navy Blue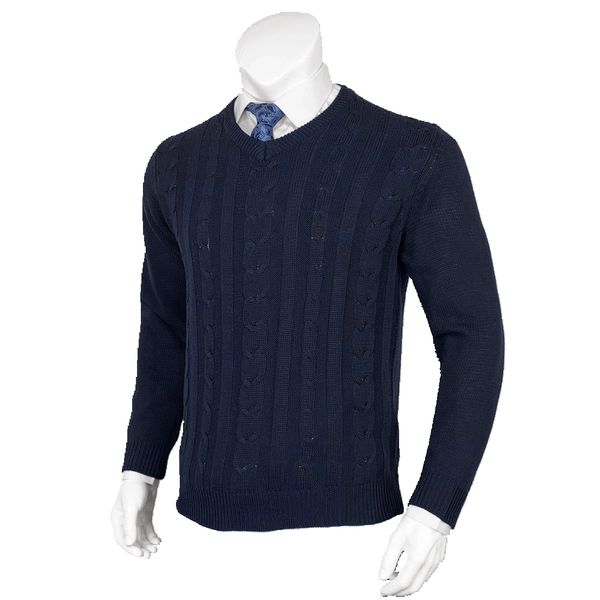 Cable Knit Jumper 'Aberdeen' V-Neck Fisherman - Navy Blue
Men's Cable-Knitted Jumpers / Fisherman Sweater in V-Neck
Heavy & Chunky Pullover knitwear in Regular Fit.
Formal business work-wear by Knithouse UK.
Extra Warm cable stitches with long sleeves.
A British design well finished with quality fabric.
Good elasticity, Easy-care & machine-washable.
UK Standard size guide & chest measure: (1" = 2.54 cm)
M for up to 40" chest; L for 42" chest; XL for 44" chest;
Item is made of elastic fabric and can be widened on body
Actual item measurement may vary up to +/- 1.5"
---
V-neck (Aberdeen) Black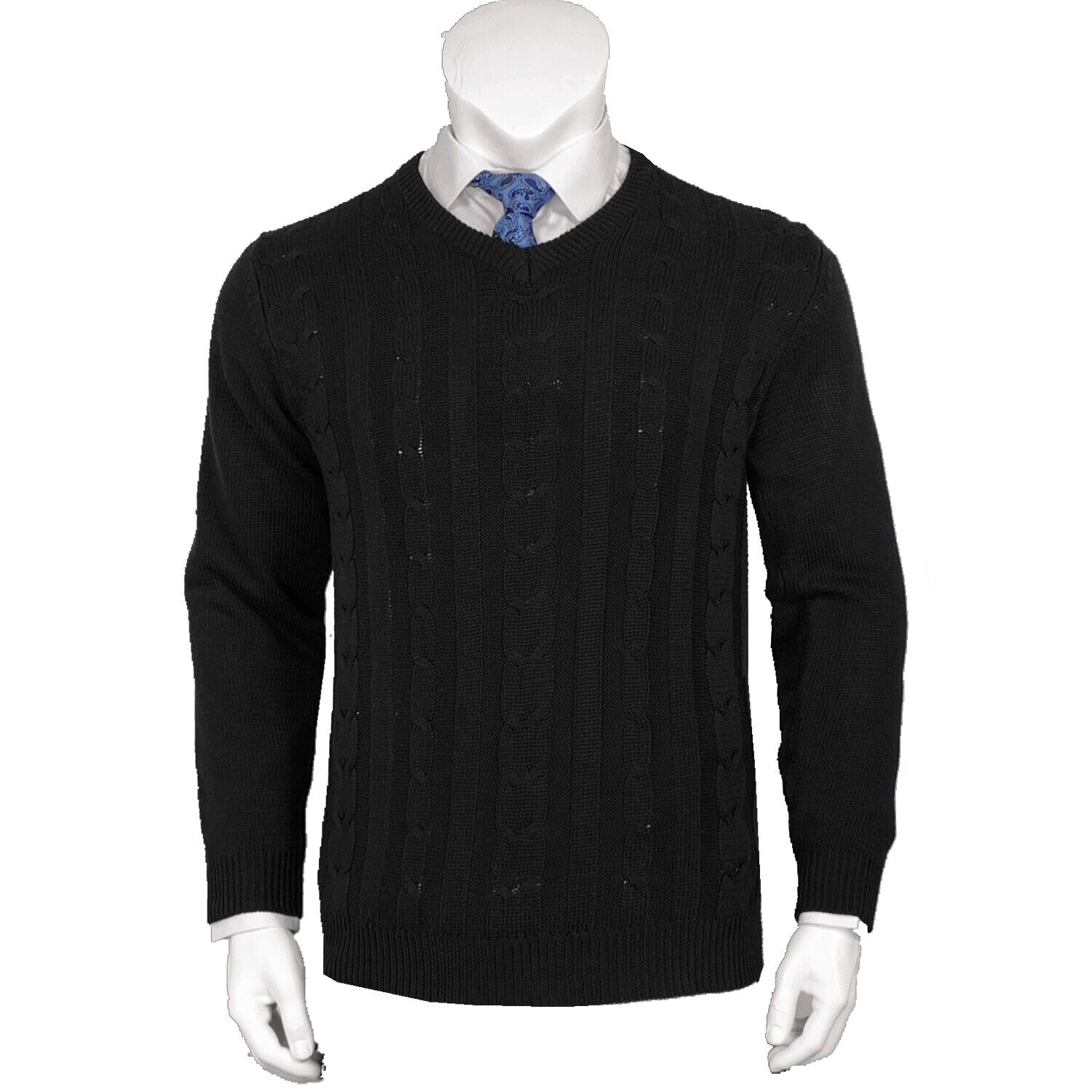 V-neck (Aberdeen) Navy Blue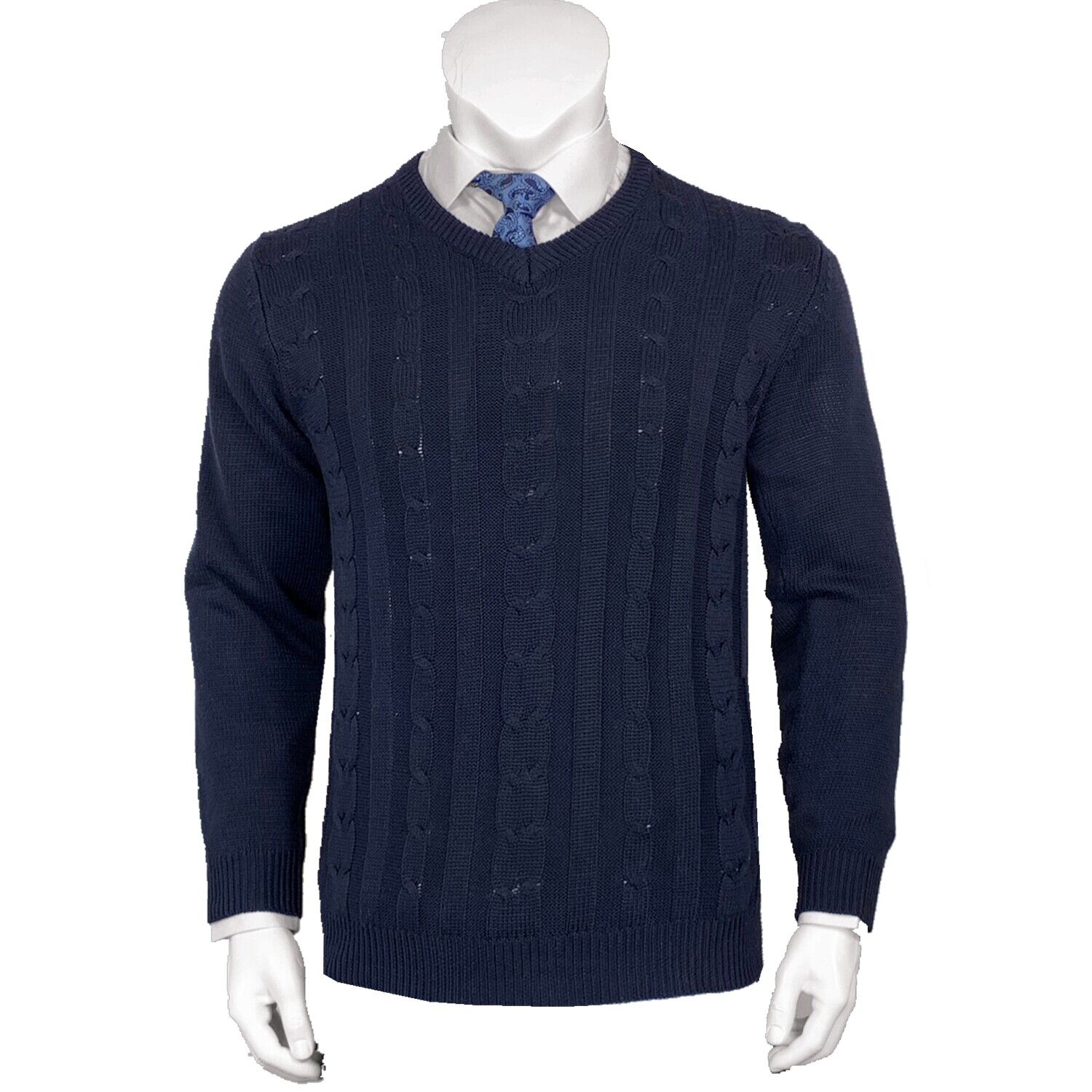 V-neck (Aberdeen) Charcoal Grey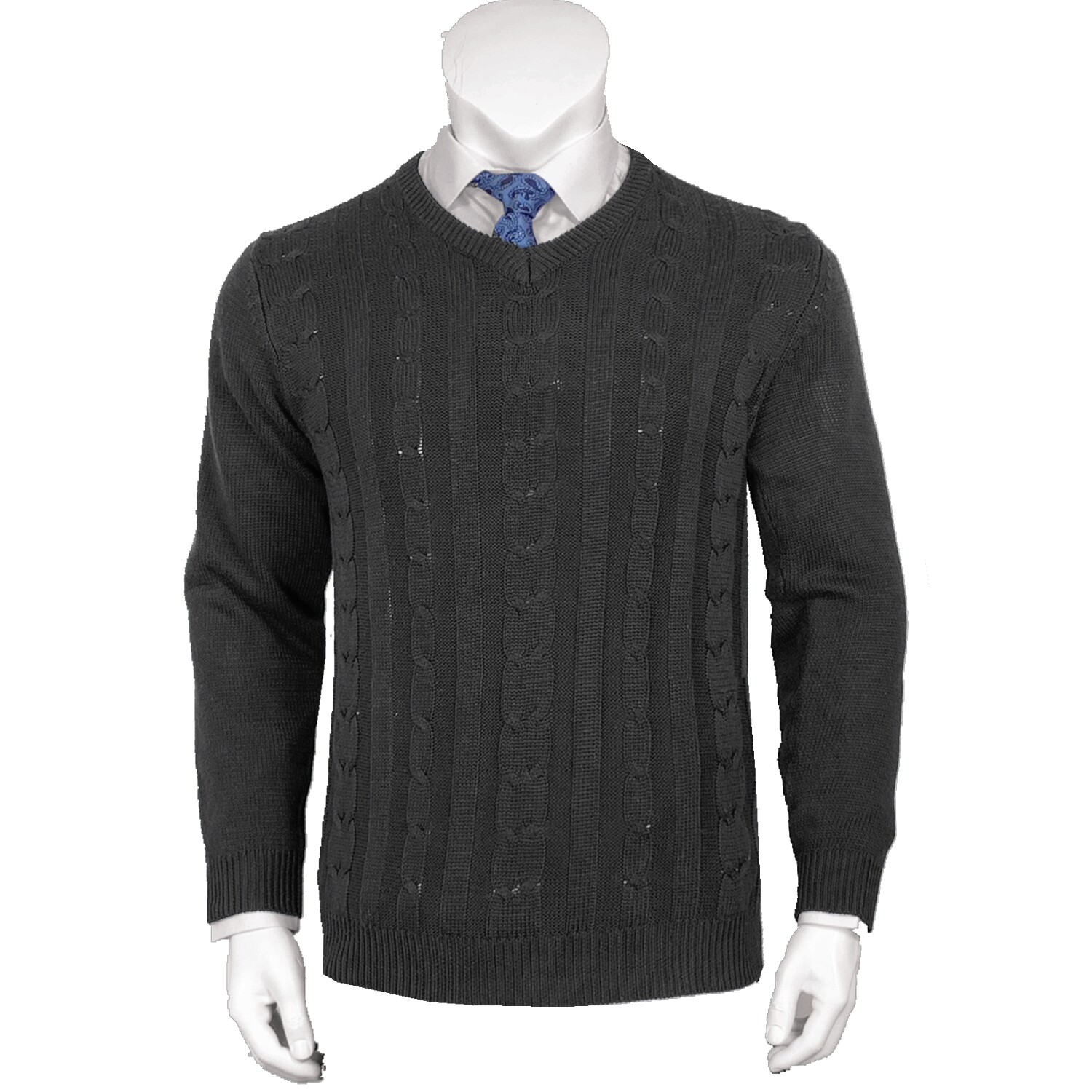 ---
Detail Gallery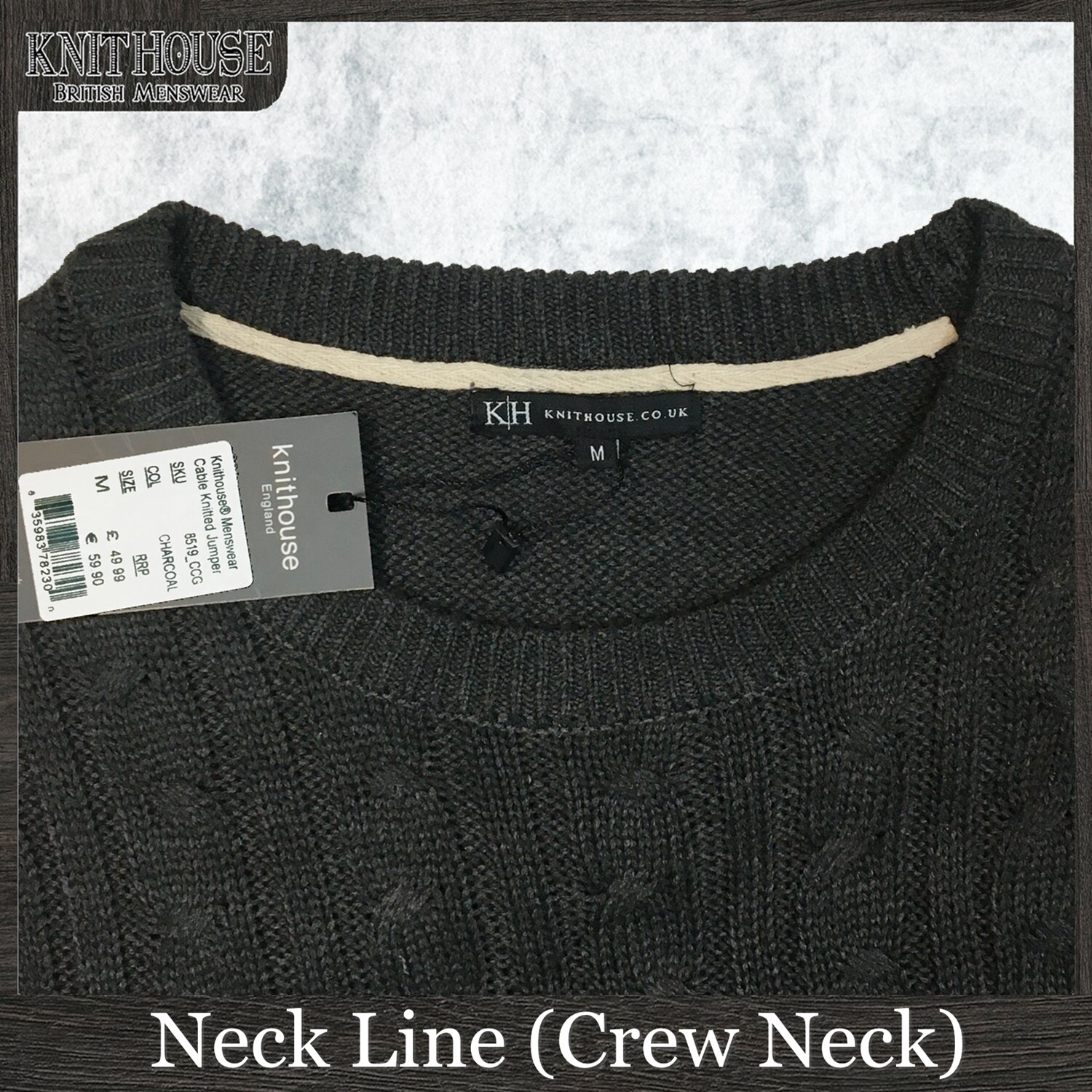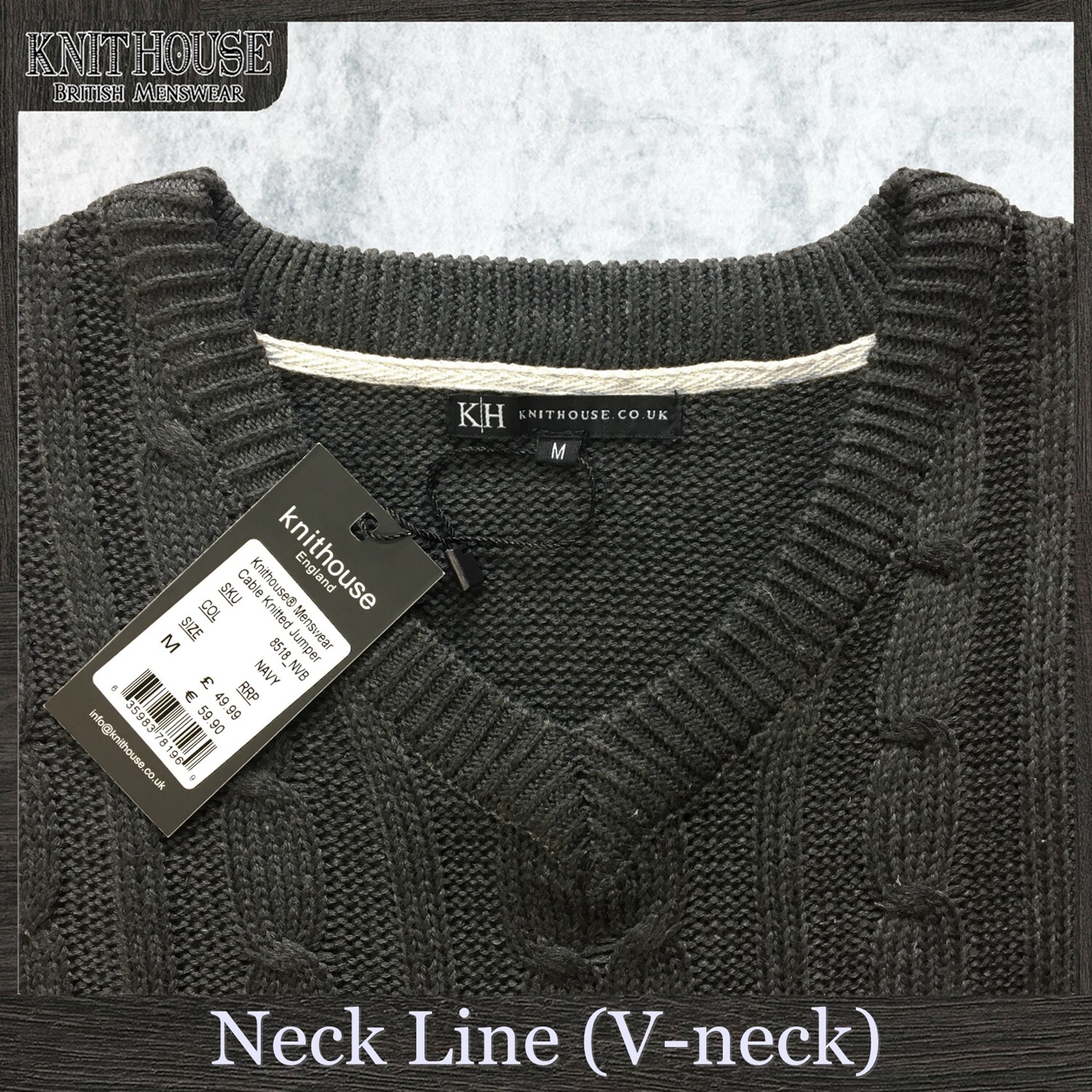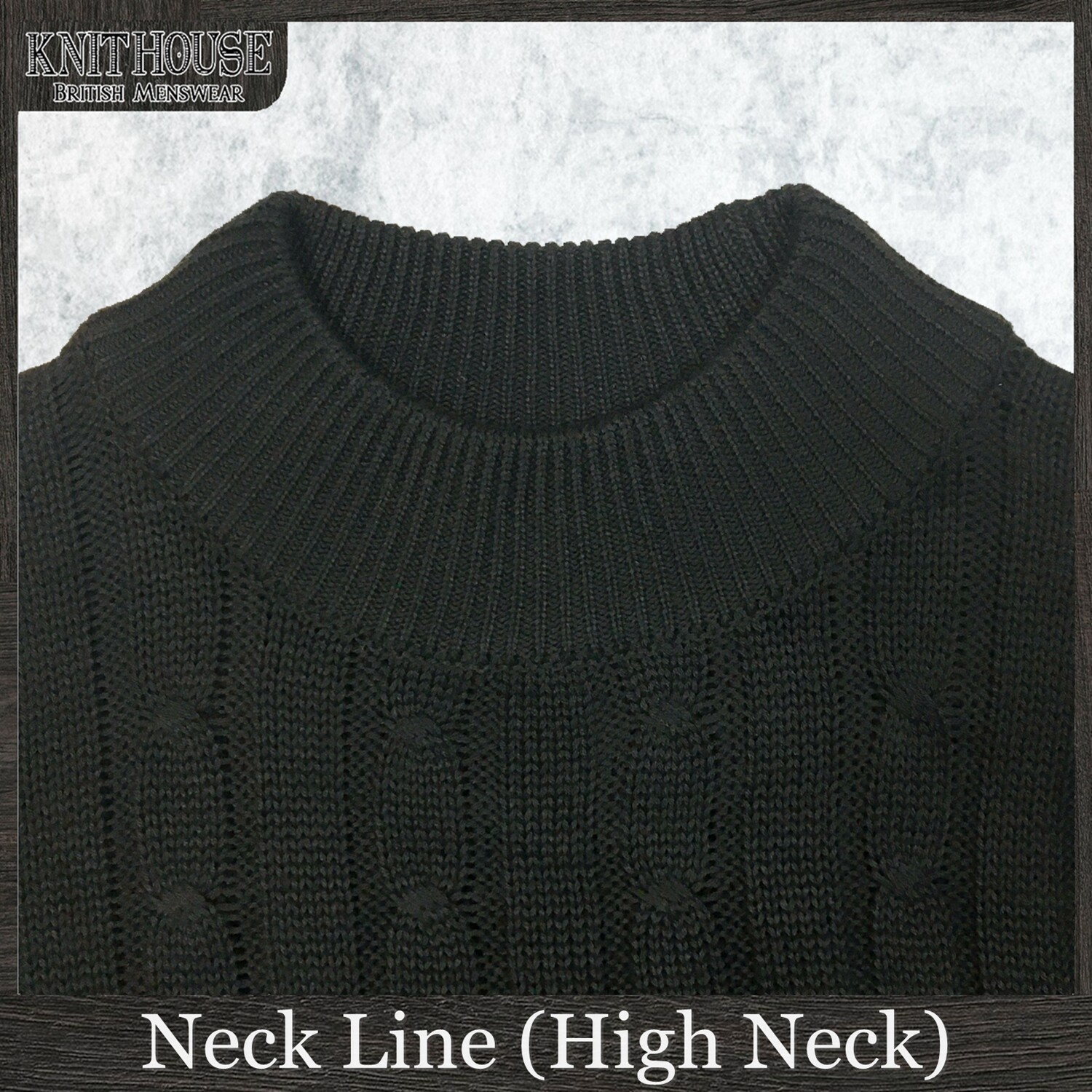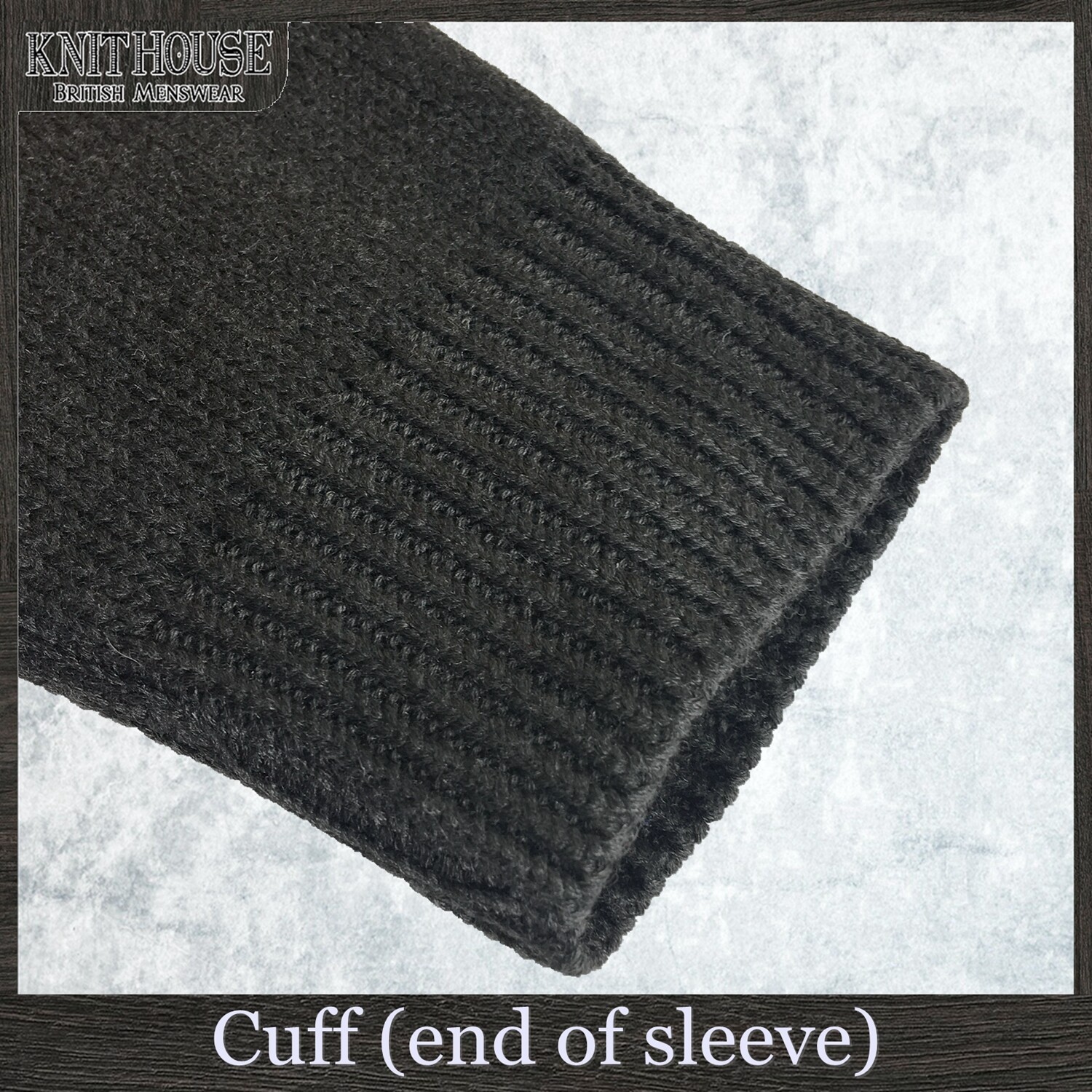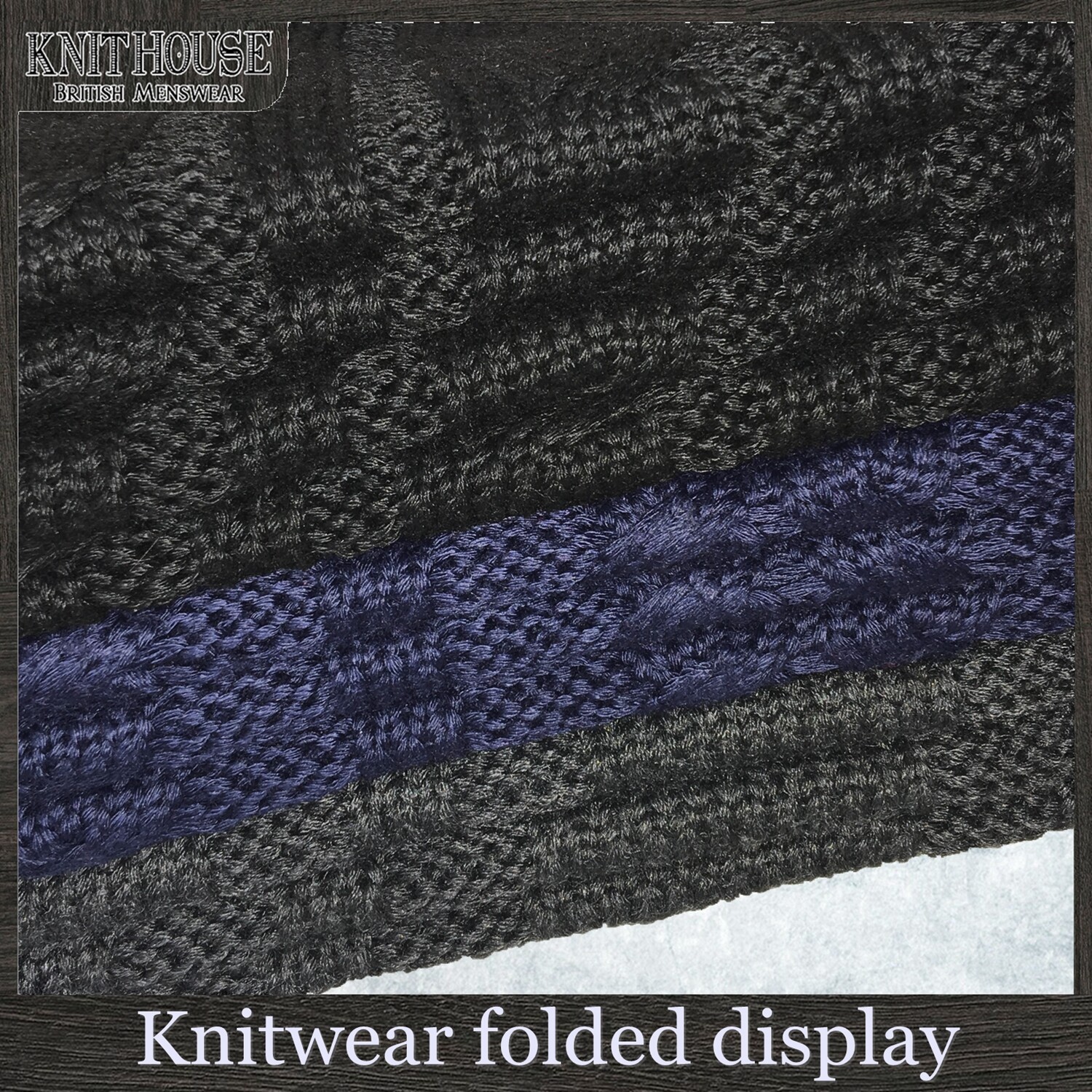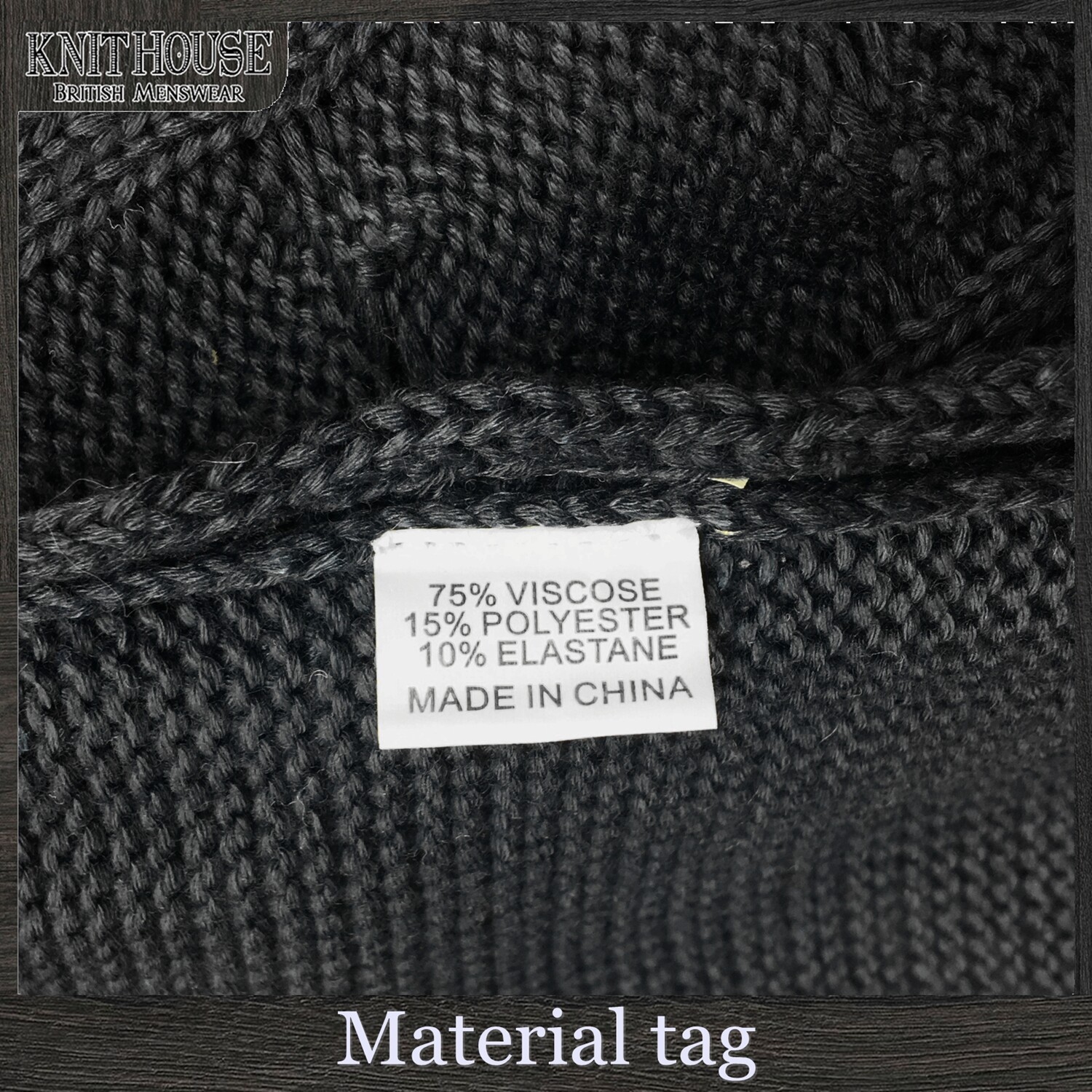 ---
Fabric Care: item is machine washable, turn from inside before entering machine. Hand wash in cold water recommended.
Please make a full payment via Paypal / Stripe to complete your order.
Your order will be prepared within 24hr and dispatched using Royal Mail 1st Class Service or other recorded delivery services.
Please contact us in regards to international orders / deliveries.
Contact us for size, availability and other enquiries (info at bottom).