Men's Short Sleeve Shirt - Paisley Beach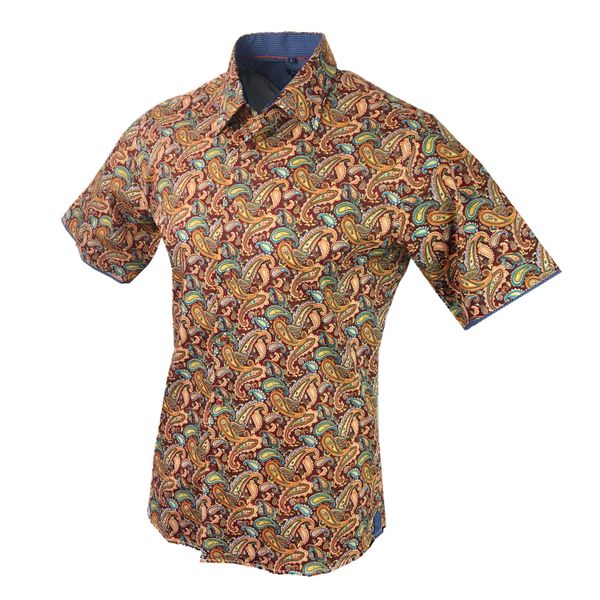 Men's Short Sleeve Shirt - Paisley Beach
Men's Floral Shirt in Short Sleeves
Slim fit with lovely prints. Enjoy Summer time!
This Floral Short Sleeve Shirt is in Orange Paisley Prints.
Designed in London, made from Fine Cotton, perfect for your Casual Summer life.
Loads of details blended into its making with craftsman-standard finishing, for superior durability.
Tailored Fit cutting for both comfort and style, skin safe & good feeling, machine washable.
▹ 𝕊𝕚𝕫𝕖 ℂ𝕙𝕒𝕣𝕥
▹ 𝔽𝕣𝕖𝕖 𝔻𝕖𝕝𝕚𝕧𝕖𝕣𝕪
▹ 𝔽𝔸ℚ
---
𝔾 𝔸 𝕃 𝕃 𝔼 ℝ 𝕐
(Tap design to shop)