Burgundy Velvet Tuxedo Blazer Dinner Jacket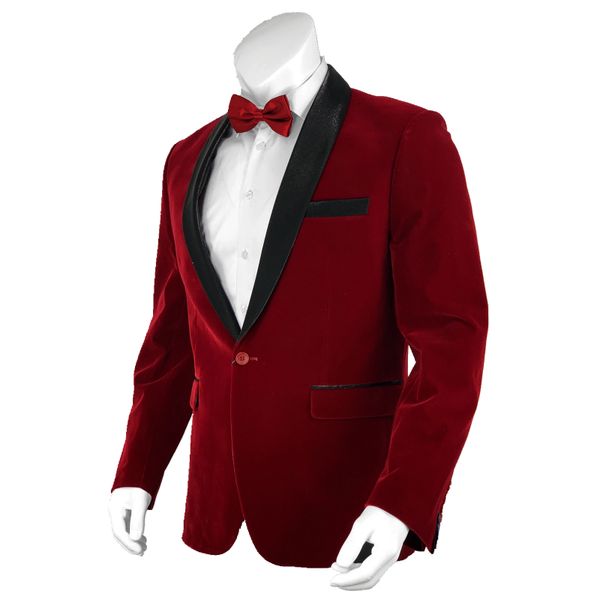 Burgundy Velvet Tuxedo Blazer Dinner Jacket
Men's Tuxedo Blazer Jacket in Burgundy with Shawl Lapel
Premier Velvet finishing with single button fastening 
Get a Luxurious look in the plush velvet Jacket for your next party, wedding or even a hosting.
Sleek black satin-feel lapel round your chest contrasting your white shirt, perfect for evening dinners.
Single-breasted design with one button for an elegant line that flatters all body types.